Reach people where ever they are, Access million unique users on the Tezlow APP, website and Partner Networks. Millions of users through advertising. Connect across platforms and people use every day for work and social. Connect with people reach audiences who are ready to engage and purchase online.
To Advertise on Tezlow, you must have a User or Business profile on the App.
App can be downloaded from the Google play store https://play.google.com/store/apps/details?id=com.tezlow.app
Ios is currently under development
Website : or Sign up on the website www.tezlow.com
Once you have a user profile /business profile you can start running your Ads. You can run as Ads many times as you need.
How to Create an Ad on Tezlow
Once you've decided what your goals is, the marketing goal that's right for you, following the instructions below to create your first ad.
What's your Marketing Objective?
"what's the most important outcome I want from your ad?" this is a very important question you need to ask yourself before run your Ads. It could be brand awareness, sales on your website, lead generation, event attendees , downloads of your app.
| | | |
| --- | --- | --- |
| Engagement | Brand Awareness | Converse |
| Traffic | Reach people | Sales |
| Lead Generation | Mind set | Product shop |
| App installs | | |
Add Credit to run your Ad?
How much do you want to Spend on your Ad? You should set a budget that you are comfortable with and credit your Ad Account.There are 2 ways to credit your Ad Account Directly click add Credit but you can only use PayPal.
2. Click this secured link to add credit using your credit card. (Your credit will appear in your user account with in 30 minutes to 1 hour) CLICK HERE ADD CREDIT TO YOUR USER PROFILE ON TEZLOW
Input your Budget
Now you have credit in your Tezlow ad Profile , you can can set up your budget. Example if you have $70 in your Ad account you can decide you only want to spend $30 on an Ad. Or you can place 3 different Ads with different budgets $20,$30,$10 etc
Your Ad Name and Link
Your Ad details could be company name or name you would like on your Ad.Your Ad link should be the link people who click the Ad would be taken to.
Your Audience
Who would you like to see your Ad?What Audience are you targeting?
Where should your Advertisement be placed?
Ads can be placed between Posts or on the right side bar of the site. The choice is yours you can visit the Resource centre on this website to see the where to place your Ads, if would depend on what Goals you are trying to achieve.
What is the Title of your Ad?
This is where you Type the tile of your Ad, so users are able to see what your Ad is about.
Pay Per Click or Pay Per Impression?
These are the two options offered.
What Category would you like to place your Ad?
Choose the category you would like your Ad to show up in. There are multiple categories to choose from.
Choose from the options the Length of time you would like your Ad to be Displayed for.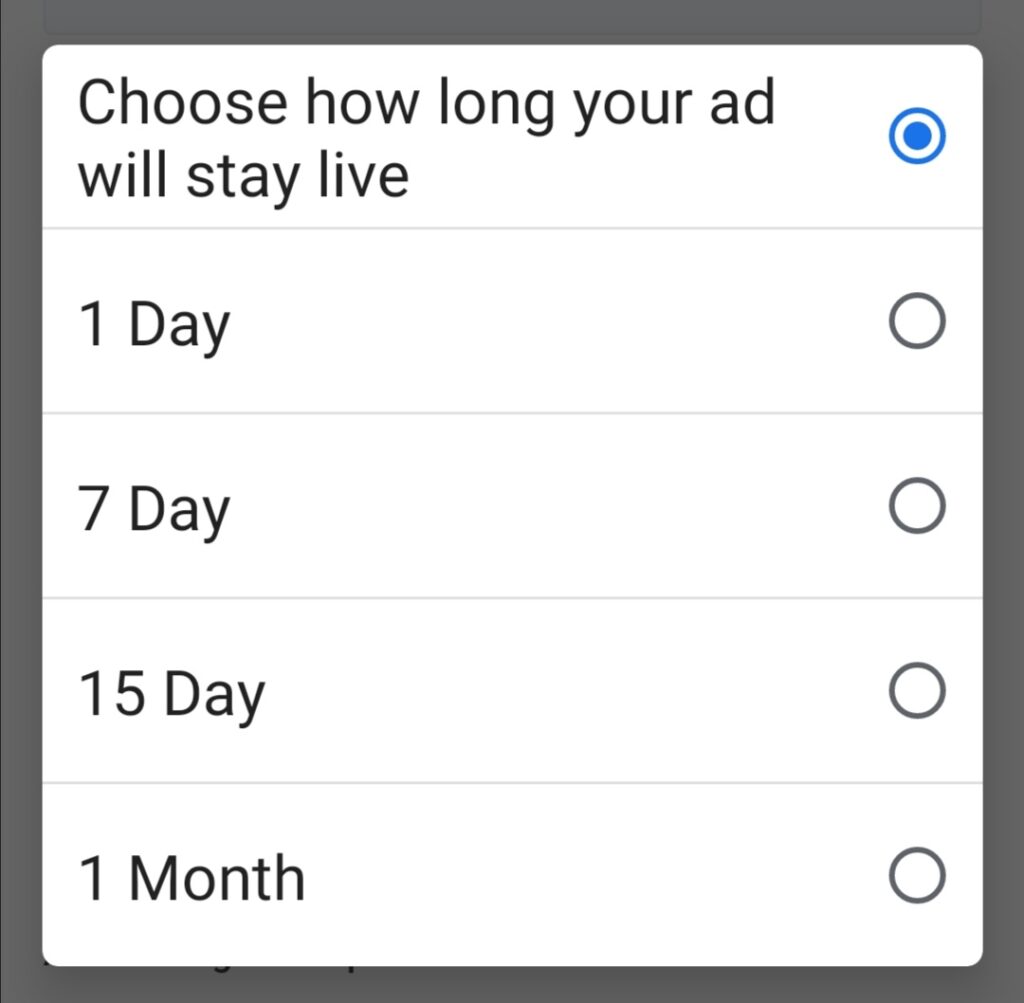 Ad description : describe what your Advert is about
Your Ad description is very important, you can create one yourself or find an Ad Specialist, Ad Manager or Marketing Agency to create one for you. Visit our resource page for tips
Upload Your Ad Image
The image you would like the Ad viewer to see. Your image should communicate with your intended target audience. You can create an image yourself or find professional assistance.
Publish your Advert
Click the "Publish Ad" button for your Ad to be visible on Tezlow.
References: Tezlow Ads Manager, Tezlow Ads, Tezlow Advertising, Facebook Ads Manager, Signal campaign, Facebook ads banned, Signal Twitter, Signal app, Google Ads, Signal blog, Instagram Signal, Tezlow signal, Facebook ad policy, Facebook ad account, banned Reddit, Facebook business, manager banned, Facebook ad account, disabled for unusual activity, Facebook ad account disabled payment, method, Why is my Facebook account restricted from advertising, Facebook account Quality, Facebook account banned,forFacebook ads banned words 2021, Permanently banned from Facebook ads, Facebook ad account disabled 2021, Facebook Ads Manager, Facebook shutting down accounts 2021, Facebook ad account disabled for policy violation, askHow do I get unbanned from Facebook ads?, Why did I get banned on Facebook ads?, Banned from Facebook for no reason 2020, What ads are banned on Facebook, How to get unbanned from Facebook 2021, How to get Facebook ban lifted, Words that get you banned from FacebookFacebook ad account disabled 2021, searches, Facebook business manager banned, What gets you banned from Facebook, Facebook ad account banned Reddit, Facebook ban lengths, Facebook ads banned words, Facebook account banned, Suspended from Facebook, How to appeal Facebook ads, Tezlow Ads, Google ads, forGoogle Ads account, suspended suspicious payments, Google Ads account suspended, Circumventing systems, New Google Ads account after suspension, Google Ads suspension appeal, How to reactivate suspended Google Ads account, Google Ads support, Google Ads account suspended Reddit, Google Ads login, Google AdWords account suspended billing information, Your account doesnt comply with our Google Ads Policies and our, Google Ads Terms and/or Conditions, Delete Google Ads account, Google Ads principles, Is Google Ads safe, How to reset Google Ads account, google ads, ads, facebook ads, bing ads, youtube ads, instagram ads, classified ads, twitter ads, amazon advertising, google ads specialist, advertisements, tanishq ad, linkedin ads, free ads, snapchat ads, microsoft ads, ads of the world, advertising agency, facebook advertising, programmatic advertising, job advertisement, google advertising, native advertising, apple search ads, google ads keyword planner,